We have added new delicious vegan sushi and fresh non-alcoholic and low-alcohol drinks to our menu! All the products can be ordered as a set or separately.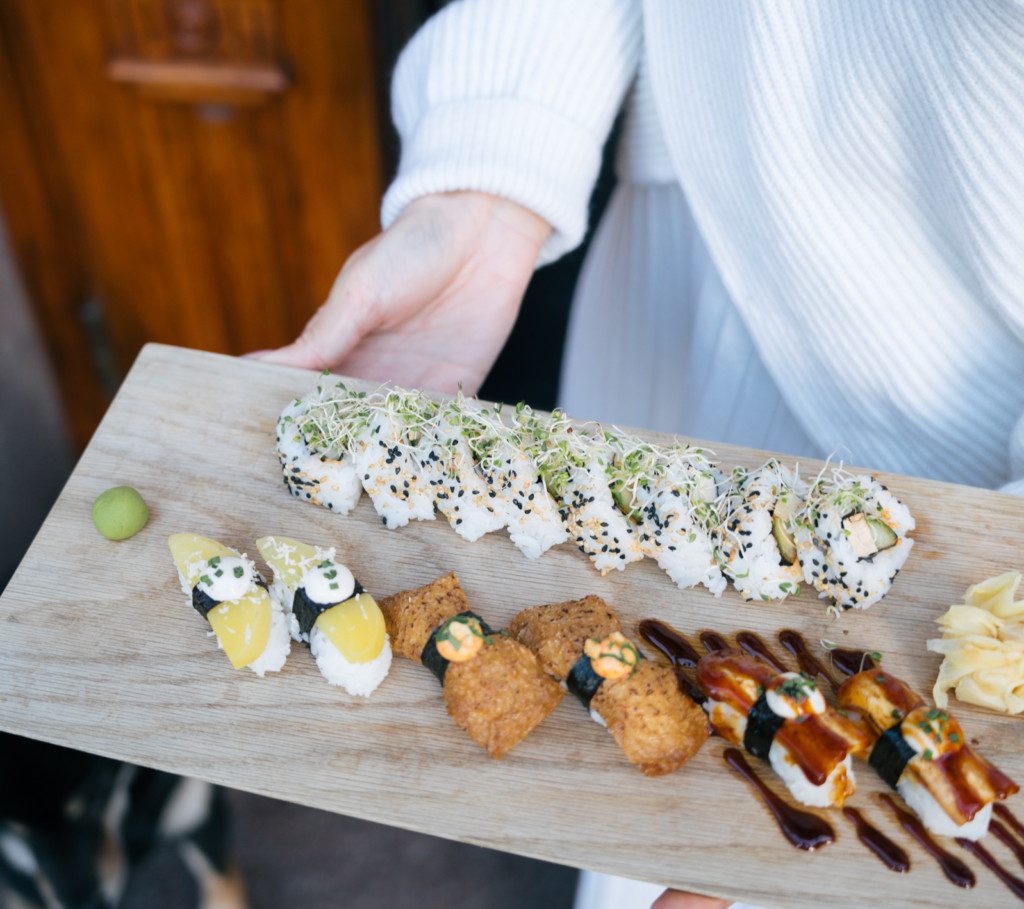 KOREAN CUCUMBER AND TOFU MAKI
Korean chili paste, seasoned cucumber, marinated tofu, garlic mayonnaise, peanuts, sesame seeds, sprouts
GOLDEN BEETROOT NIGIRI
Golden beetroot, garlic mayonnaise, chives, fresh horseradish
KING OYSTER MUSHROOM NIGIRI
King oyster mushroom, garlic mayonnaise, teriyaki sauce, chives
SPICY INARI NIGIRI
Deep fried tofu, spicy mayonnaise, coriander, salted peanuts
Welcome sushi friends!