Press release 27.2.2020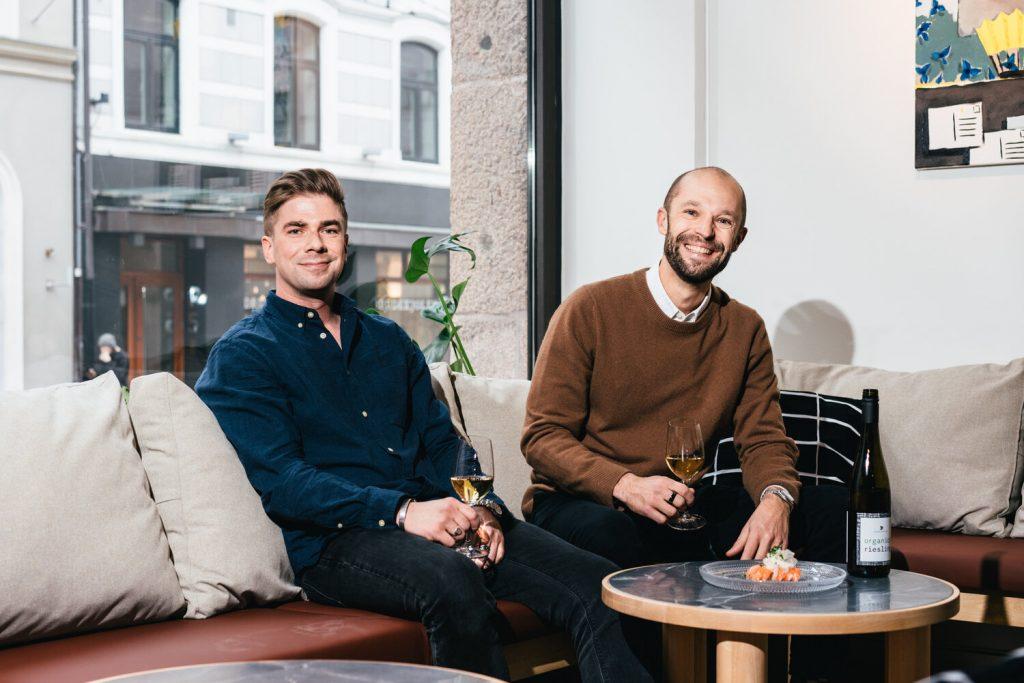 Not many know that sushi and sustainability seldom fit in the same sentence. Sushibar+Wine, a Nordic artisan sushi restaurant chain, wants to make a difference. Sushibar+Wine will be the first carbon-neutral sushi restaurant in the country, opening in Oslo Posthallen next week, 2nd March.
"It's tricky for restaurants to achieve a carbon-neutral value chain because of the limited power they have over their suppliers. We need change across the entire food and agriculture sector. Sushibar+Wine is showing how restaurants can take climate action, right now. First, they became the first sushi restaurant in Finland and Norway to be granted the highly respected ASC/MSC Chain of Custody certificate. Now they went one step further, becoming 100% carbon-neutral. We hope many more will follow this shining initiative of climate action," says Anna Lemström, Business Dev. Manager at South Pole, a leading global sustainability solutions provider.
Sushibar+Wine also follows WWF green traffic light recommendations* for responsible fish sourcing. Opening two new restaurants in Oslo will allow them to be even closer to the main ingredients such as the sustainably grown Norwegian salmon.
"For us, sustainability isn't a single action but a fundamental principle across all our operations, such using sustainable ingredients, purchasing clean energy, minimizing food waste, recycling everything, favouring vegan options and organic wines, cleaning with eco-friendly detergents, and so on. And the emissions we simply cannot cut, we compensate*," explain the entrepreneurs of Sushibar+Wine, Anders Westerholm and Matti Sarkkinen.
The restaurant's Nordic aesthetics are provided by Artek and Marimekko, companies who share the Sushibar+Wine values of handmade, sustainable & Nordic design.
"We have been partnering for over a decade, sharing the same ambitious principles of authenticity, longevity and sustainable use of resources. Living, not pretending – is something we expect from our partners. We are proud to partner with Sushibar+Wine in its mission to make sustainability the new standard in sushi," says Mika Ihamuotila, Chairman of Marimekko. 
The first Sushibar+Wine restaurant in Oslo Posthallen on Prinsens Gate will open on Monday, the 2nd of March, followed by a second one in Bogstadveien in May. 
*WWF Sea Food Guide
For more information: Anders Westerholm Entrepreneur Sushibar+Wine +358 44 529 2399
Matti Sarkkinen Entrepreneur Sushibar+Wine +358 44 534 8302
Sushibar + Wine in brief Sushibar+Wine combines artisan sushi, Scandinavian design and organic wines. Restaurant is based on Nordic concept that pays respect to sourcing & origin of the food and sustainable values. The turnover of Sushibar Restaurants Finland Ltd was 4,6 million euros in 2019 and they employed 61 people. Chain has five restaurants in Finland and it belongs to We Are Group owned by entrepreneurs Anders Westerholm and Matti Sarkkinen.
South Pole in brief: South Pole is a leading global climate solutions provider who enables corporations, capital markets and the public sector to mitigate risks and create value for their sustainability journey. More about South Pole https://www.southpole.com/sustainability-solutions